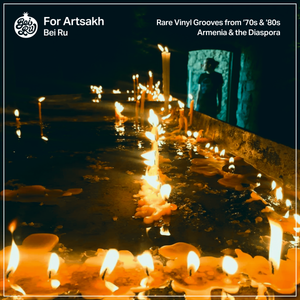 'FOR ARSTAKH' is an 80-min all-vinyl mix with 100% of proceeds going towards relief efforts in Armenia. This mix features a carefully curated selection of rare and/or obscure songs from Armenia and the diaspora from the 1970s & 1980s, that were influenced by soul, psych rock, and funk music, mixed and re-mastered by Bei Ru. 

*Digital Release Only*
Download & Streaming links will be automatically sent to you after purchase.